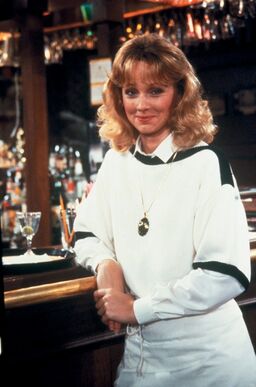 Shelley Lee Long was born 23 August, 1949, in Fort Wayne, Indiana. She was an only child whose parents were both teachers. She attended South Side High School in Ft. Wayne, and went on to study drama at Northwestern University. She did not complete her studies there, choosing instead to pursue a career as a model and actress.
She got a job with the "Second City" comedy group, and appeared in their television show, SCTV, in 1976-7. She appeared in some print advertisements as a model. She also wrote for, produced, and co-starred in a Chicago television program, "Sorting It Out", which earned her three local The Annual Emmy Awards|Emmy awards.
Aside from local positions, she also appeared in national television and film. She guest-starred in episodes of "The Love Boat", "Family", "M*A*S*H", and "Trapper John, M.D.". She appeared in a television movie, "The Cracker Factory". She earned starring roles in the Ringo Starr film "Caveman", in "Night Shift" with Henry Winkler, and in "Losin' It" with Tom Cruise.
Ad blocker interference detected!
Wikia is a free-to-use site that makes money from advertising. We have a modified experience for viewers using ad blockers

Wikia is not accessible if you've made further modifications. Remove the custom ad blocker rule(s) and the page will load as expected.